Choosing your role
If you have been given multiple roles within the Assessment Tool, you can only log in using one of your assigned roles.
This means that after logging in from ESAA, the Assessment Tool will detect which roles you hold, and ask you to choose which one to use for your current session. You can change your role by logging out of the Assessment Tool and repeating the log in process.
To choose your role:
First log in using the Log in via ESAA link on the Assessment Tool login page.
Enter your user name and password as usual in the ESAA login page.
You will be redirected to the Assessment Tool, which will detect the fact that you have multiple roles (if you don't have multiple roles, you will simply be logged in with the role you have been assigned.)
From the Choose a Role page, select the radio button next to the role you wish to use.
Select the Submit button.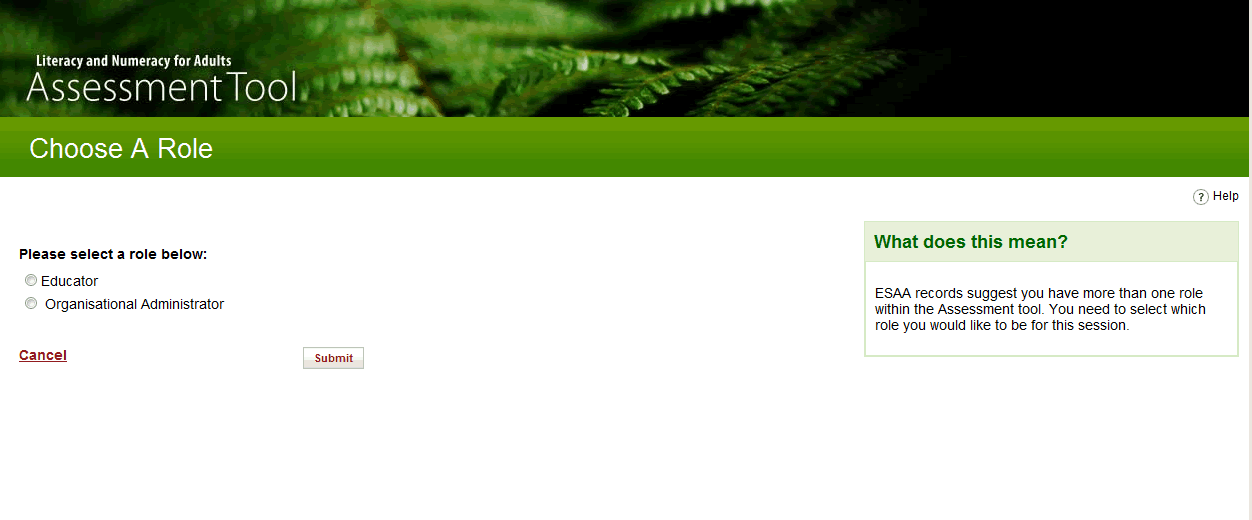 Figure 1: The Choose a Role screen.