Learning Progression Step Overlay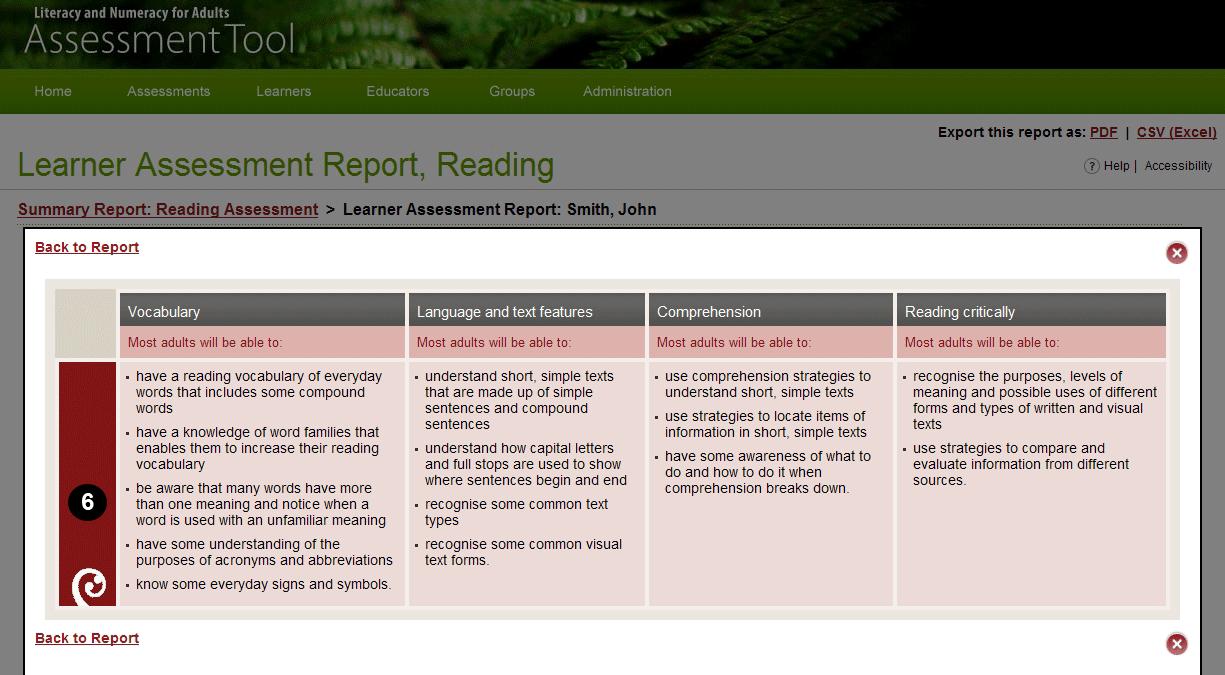 Key to numbers
6. The screen shows the overlay on a Reading Learner Assessment Report if the Koru for Step 2 is selected.
This overlay shows the selected Step for all of the progressions from a Strand that are related to the Assessment. The overlay in the example shows the Step 2 descriptions for four of progressions from the Reading for Understanding Strand.
More detailed information on the Reports in the Assessment Tool can be downloaded in PDF format here.