Group Item Report (Writing)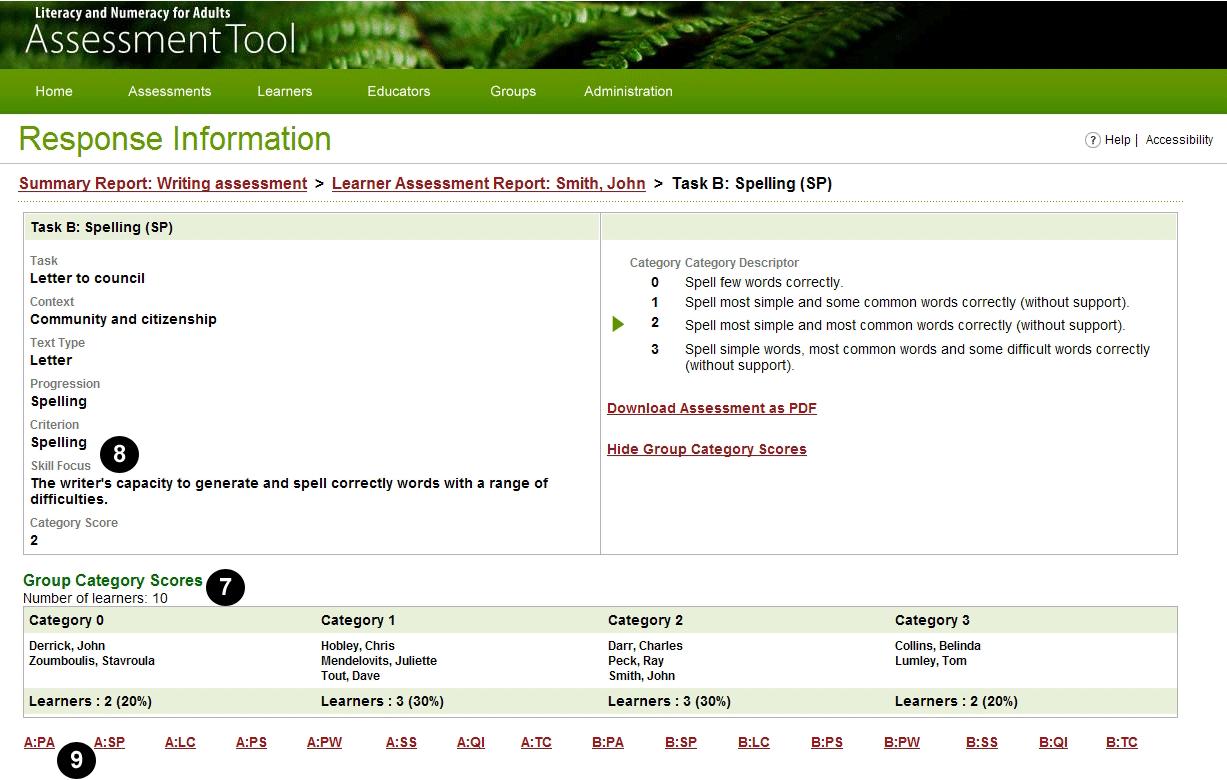 Key to numbers
7. The Group Category Scores table shows the results on this criterion for the group of Learners who completed the Assessment task.
The top row shows the available category scores for this criterion. In this example there are four scores available: Category 0, Category 1, Category 2 and Category 3.
The middle part of the table lists each of the Learners in the Group under one of the categories. The category matches the score that the Educator gave the Learner on this criterion, using the Marking Guide.
The bottom row of the table shows the number of Learners and the percentage of the Group in each category.
8. To return to the view of an individual Learner's result for this criterion, click on Hide Group Category Scores.
9. To view detailed information about other criteria in this Assessment use the links at the bottom of the page. The first letter of the abbreviation shows whether the criterion relates to Task A or Task B. The other two letters use the same codes for criterion as the ones on the Learner Assessment Report. For example, A:SP links to information about the Spelling criterion for Task A.
More detailed information on the Reports in the Assessment Tool can be downloaded in PDF format here.