Learning Progression Strand Overlay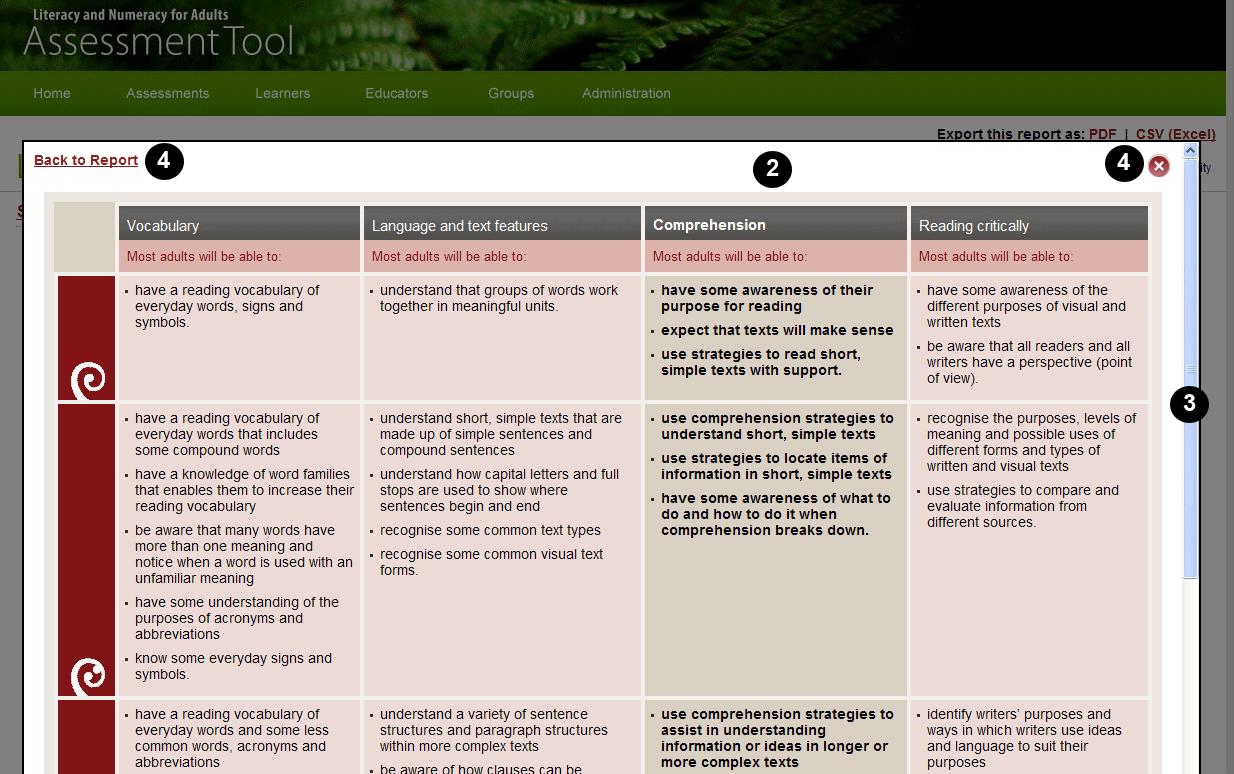 Key to numbers
2. The overlay shows the full range of progressions that are related to the Assessment. The selected progression or progression cluster (in this example, Comprehension) is shaded grey.
3. In the initial view of the overlay, only Steps 1 and 2 and part of Step 3 can be seen. To see the rest of the steps, use the scroll bar on the right. Please note that on the reports the highest step (step 6) is at the top of the screen, while in the progression overlay the lowest step (step 1) is at the top of the page.
4. To close the overlay and return to the Learner Assessment Report, click Back to Report (top left) or [X] (top right).
More detailed information on the Reports in the Assessment Tool can be downloaded in PDF format here.