Errors in the Assessment Tool
On occasion, you might find that some aspect of the Assessment Tool causes an error. This is usually a result of a particular and unusual set of circumstances, and it may result in a screen like Figure 1 being displayed.
Don't panic: Great care has been taken to ensure that, wherever possible, no data is lost if an error of this sort occurs.
If you see this screen.
If you have time, please log a support call. If the error occurred before you were logged in, the link might display an email address instead of the logging a support call link below, but in either case, your response will help the development team analyse and fix any issue, and you will receive a personal response to your message.
Log back into the Assessment Tool. If you were taking an Assessment, you should be taken back to your last unanswered question. If you were logged in via ESAA, you should be able to continue as normal, although you may have to repeat a small bit of work if, for example, you were in the middle of creating an Assessment.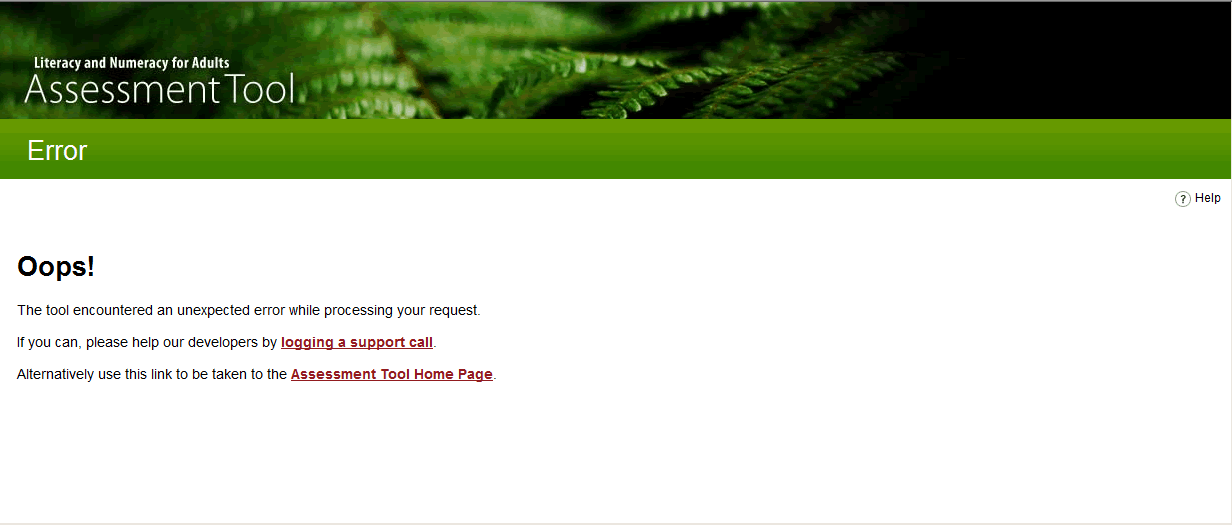 Figure 1: The Error Screen